Christmas is such a magical time of year for everyone, for us here at the finca is no different. We still have our huge team of volunteers with a lovely Christmas spirit keeping the animals fed, clean and the finca running smoothly. Animals would love some Christmas donations this year.
Be animal friendly this December. There's many ways to help, such as taking part of Christmas donations. You could donate food, money, toys etc. Honestly, a little goes a long way.
We don't get to have a day off for Christmas with 250+ animals needing attention, but we can do it whilst wearing a christmas hat and some christmas joy. The entire family all enjoy eating together, this includes the animals.
We have come a long way since last Christmas. Even in such a difficult year, all thanks to kind sponsors, donators, social media sharers, volunteer, helpers and carers. Team Tenerife Horse Rescue has made this happen and we are forever grateful.
Through our various social media platforms such as Facebook, instagram and tiktok we will be sharing news, stories, funny videos, cute pictures and something happy and uplifting every day of December to keep all of our Christmas spirits high.
We will also do a Christmas special of Finca life on youtube. All for your entertainment and to invite you to feel more part of the family and see where your hard work has got us.
Most importantly, the animals still need our help for Christmas
Should you feel christmassy and in a position that you are able to help us with Christmas donations, we have added Christmas specific options below. Our Christmas lists on amazon and our 12 animals of Christmas.
Our sanctuary christmas lists 
Below you can meet Our 12 rescue animals of Christmas
Every animal at the sanctuary has a unique story to tell and it was so difficult to pick just 12. But these lovely bunch all need special care and love so would love to be sponsored for Christmas this year.
Zingaro
and a scared body and broken knee
---
This poor 5 year old was left to fend for himself after he was kicked and left with a broken knee. Zingaro could not stand, and could not eat. He came to us covered in scars and scared for his life. Zingaro needs time, patience, food and slow medical rehabilitation. He would appreciate your help this christmas.
Smeagol
and a cute fragile body
---
This little puppy is coming up to 1 year old now, she has grown into her deformities and leg problems. She has to start the new year with tests to see how her rehabilitation will continue. Anyone who has been to the finca knows this amazing little dog and would love a donation for christmas
Froggy
and a walk like a frog
---
This is Froggy, she got her name from her unique walk. When we found her in a bin she has 3 broken legs and missing her tail due to infection. Sadly we found her to late and her legs had already started to heal this way. It does not slow her and she is the queen of the finca however in the future she may need further operations So she would appreciate a christmas sponsor
Dequiqa
with a true chesnut arab attitude
---
This sweet little pony has such a story to tell. She started in Africa, travelled in Belgium and ended here. Dequiqa was abandoned because she is now not considered worthy of food because she is unable to ride or produce more babies. Dequiqa is happy now with her boyfriend Turbo, but her special diet is expensive and she would be worthy of a christmas sponsor
Peppa pig
in a giant pig body
---
Peppa came to us 1 week old and grew up as a dog. But she out grew the dogs 100x and now does not know her huge size. She loves to wallow all day in the mud. Peppa has over come so much and would love some christmas cheer.
Balou
no one wanted him because her was ugly
---
This dopey, silly, floppy puppy came with his 7 brothers and sisters during lockdown, he was left because he was considered ugly. This gentle boy is scared of his own shadow and now lives with us. This is his first christmas and he would really appreciate a sponsor.
Twiglet
hiding his very challenging past
---
He arrived skin and bones fighting feline parvo with a 2% chance of survival, he made it and lives to tell the tale. Nothing holds him back now and he is top cat! He couldn't make it this far alone and would love some christmas sponsors to continue his journey.
Aslan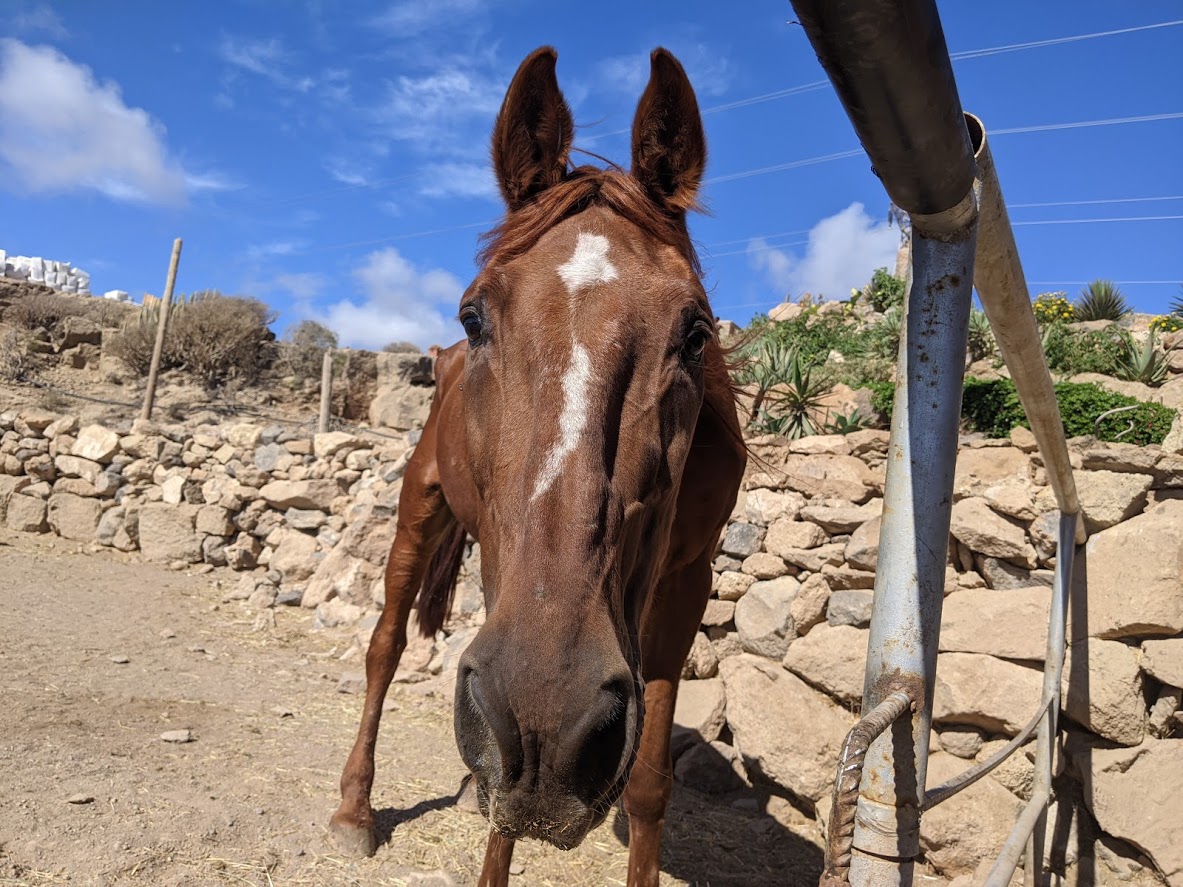 and legs of rubber
---
This amazing horse needs your support this christmas to help with he rehabilitation. Aslan came to us as an emergency rescue that was smuggled out of his miserable solitude. As a result, his bones and damaged tendons were held together only by skin and some determination to live and thrive. And Aslan has come a long way in such a short time but he still has a long way to go.
Shanty
with a sad past and medical history
---
This horse has had the most difficult journey to get where he is now, he came with his broken ribs, nerve damage in his face, blown tendons, malnourished and sick. Thus, all of the treatments have been difficult on his body and he is still struggling in his rehabilitation and would love a christmas sponsor
Trufa
with a sad past and old injuries
---
This horse was once a racing champion. However, he broke his leg rendering him useless. It was a blessing in disguise as he thoroughly loves his peaceful life with zero pressure. He enjoys human contact, cuddles and in hand walks along the countryside.
Meh
with scars and a hidden past
---
This goat is full of personality and owns the finca, even though her body is full of scars from dog attacks. As a result, she has torn ears and swollen udders from ignored mastitis but this doesn't stop her. This is the most deserving goat for a christmas sponsor.
Stephanie wonder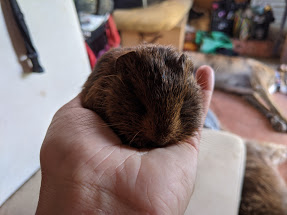 born with no eyes
---
This little guinea pig knows nothing else than having no eyes, it certainly doesn't stop her now she has a safe environment and easy access to food and water. She has a lot of love to give.