Tenerife Horse Rescue is excited to announce that we will be starting our Internship programme at the end of this month!
Ranging from 2 month to 6 months or longer, our immersive placements will give you the opportunity to gain invaluable, guided work experience for your career path, at the same time as involving yourself in nature, animals, and eco-friendly living. Experience with volunteering and internships are strongly desired commodities for employers of the future, and as Tenerife Horse Rescue is a registered charity, we can provide you with the support you need to grow and flourish in your field of interest here for a leg up in your career, not to mention an excellent reference and on-going guidance should you need it.
Our main positions for internships involve roles in our fast paced office team, which can range from nurturing relationships with sponsors to creating content or managing our social media. We are also providing placements working with our horse team, either in the week days, or full time over the weekend. Please be aware that while some roles in the office can be joined at entry-level, for any role in the horse team previous knowledge and experience of working with horses is essential. 
Would you like to join the...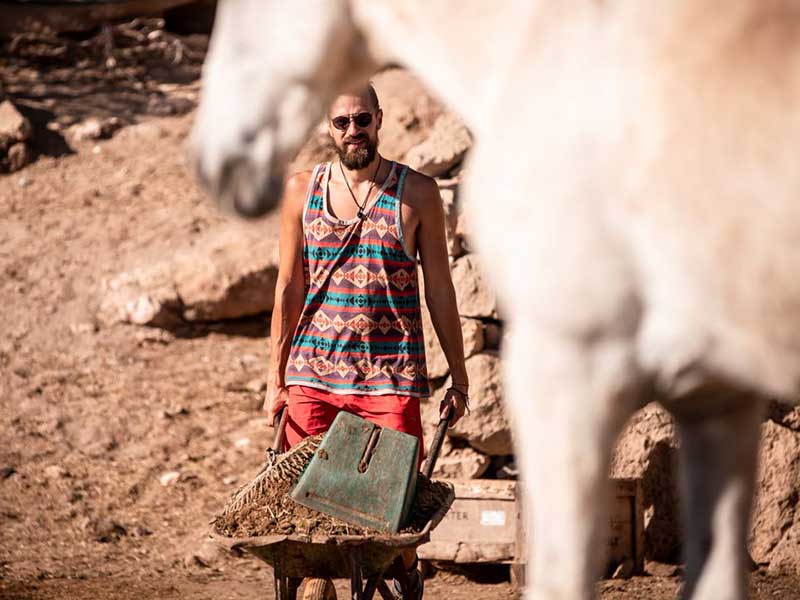 The horse team
Available for experienced horse lovers happy to get their hands dirty!
---
These positions can vary widely from day to day depending on the rescues or horses we have at the time. However the position will always include the basics such as feeding, cleaning, basic first aid an hoof care. It will also include different types of training of the horses such as groundwork, target training, R+ training, trauma release which will require a level of patience and confidence around horses.
Would you like to join the...
The office team
Available for experienced horse lovers happy to get their hands dirty!
---
As the charity is solely run by volunteers and donations the office team is a vital part in the running of the sanctuary. The office is responsible of almost 100% of the funding and marketing. Being part of fast paced highly functional team working on animal rights, sanctuary growth and education is a great form of work experience for future employment in NGO's or admin positions. Weather it is helping in social media management, content creating, fundraising, administration, collaborations or marketing your skills will be going to a great cause and you will learn a lot at the same time.
For more information or you would like to apply please contact Emma - +34 672350505